Spain, but make it different: what to see in Barcelona?
Football, Mediterranean, Antoni Gaudi...what else is there in Barcelona? If you're reading this, the chances are you're way past googling the weather forecasts for the dates of your stay, and you're digging into the topic to find something a little bit more out-of-the-way. We won't disappoint you, promise!
Here are our picks for places to see and visit in one of Spain's most iconic cities:
«Bostik Murals» — Sprayed-on industrial site /urban art museum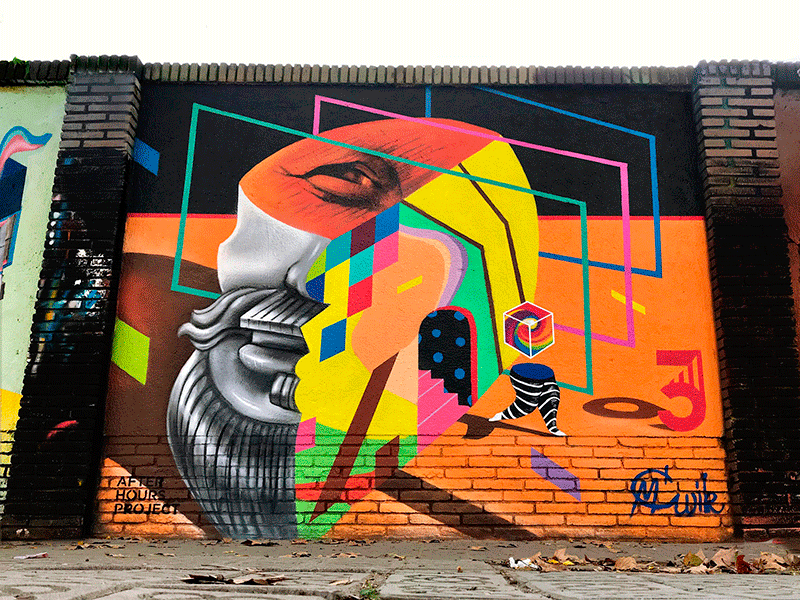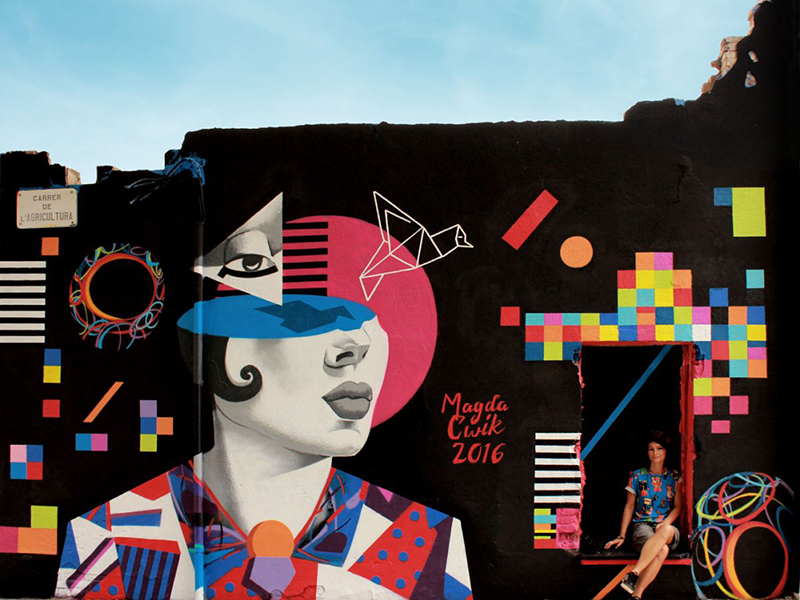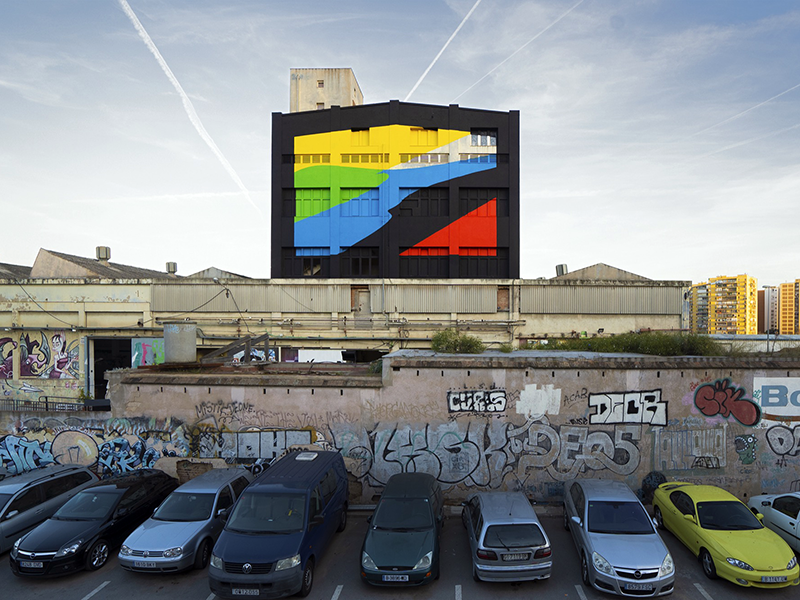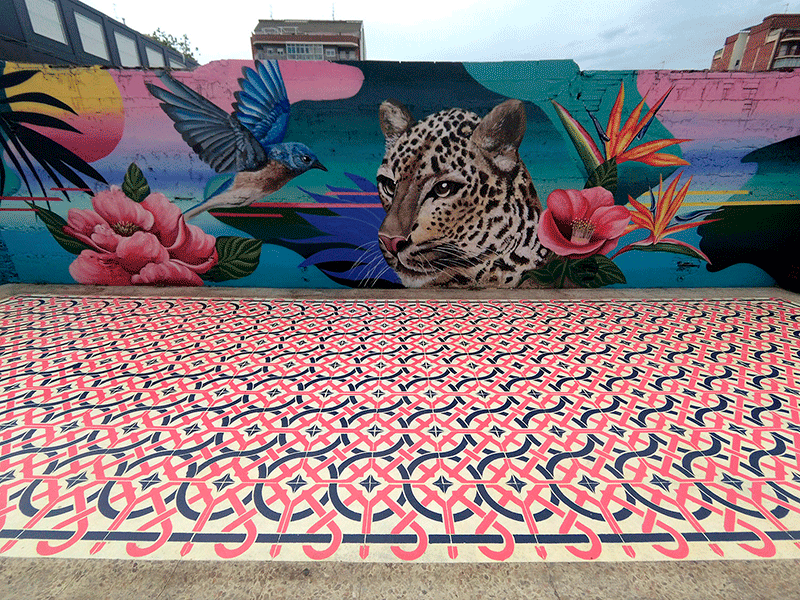 Why confine the creative energy by exhibition halls if the art can take over the museum grounds and street walls? This urban art museum is located at the former industrial site. You may find all sorts of things here — from murals of Barcelona street artists to exhibits of modern art pieces. During weekends, there's a flea market surrounded by numerous colorful street food trucks. You should also get up to the roof terrace, to see a fantastic piece by Sixe Paredes covering the entire wall.
Prices
Check the ticket price for the events held at the art museum at the website.
Opening hours
Tuesday – Sunday, from 10:30 till 13:30 and from 16:00 till 18:30.
Closed on Mondays
The Greek Theatre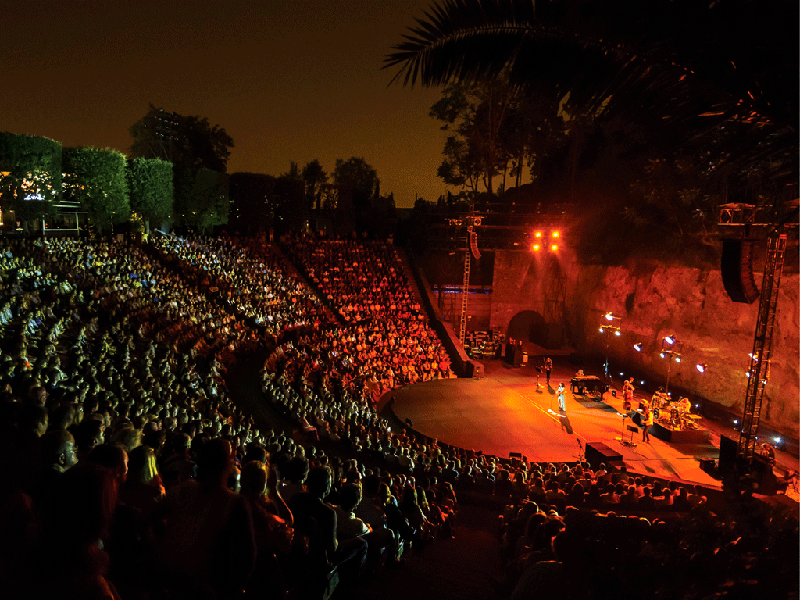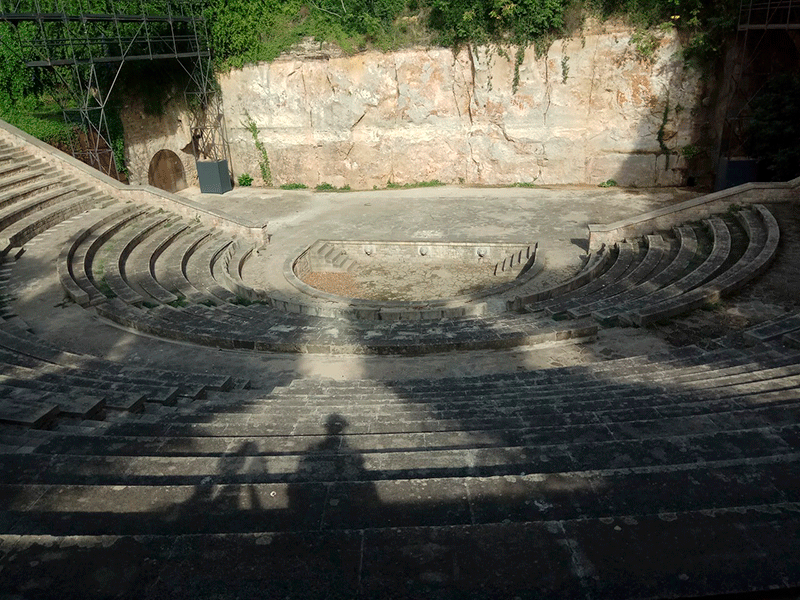 Wanna catch a bit of that ancient Greek vibe, and enjoy a good performance from an open-air amphitheater? So what you're in Catalonia, nothing is impossible in Barcelona — when it's warm outside, just head to the Greek theatre and enjoy the shows from the local stage and musical performers. A cool bonus — this place looks like legit ruins of some ancient buildings, although it has been built in 1929.
Opening hours
Every day from 08:00 till dusk
Prices
The entrance is free except for events
«Marsella» — a 1930-ties hipster hot-spot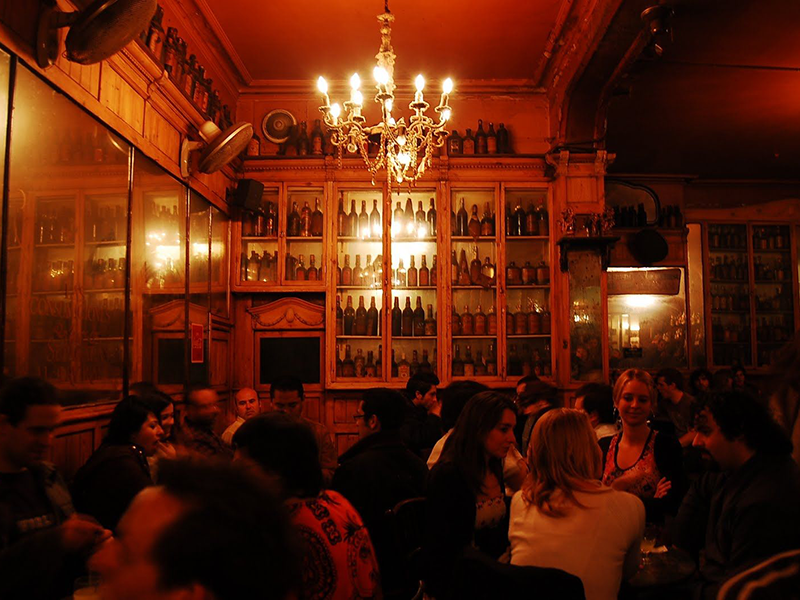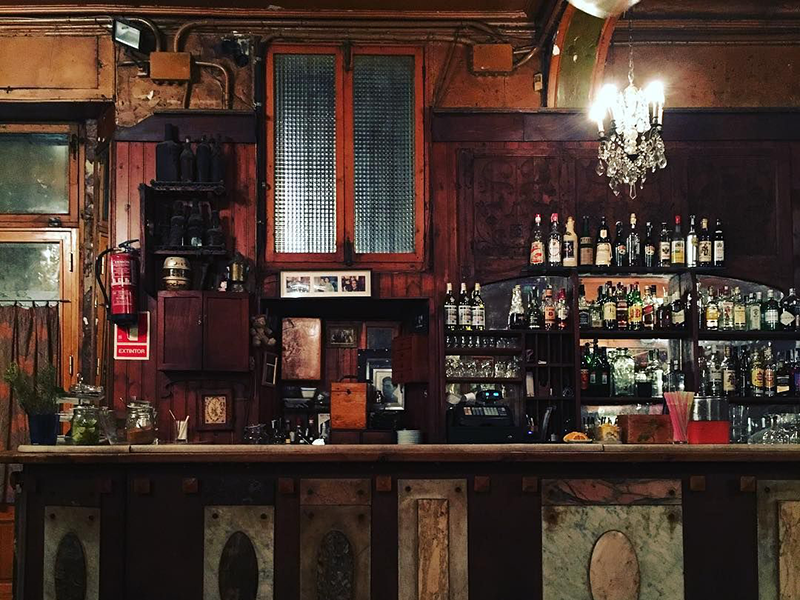 This bar is like a time machine. You can almost see Dali and Picasso getting wasted in the corner, dissing their ex's... And this place is still a hit today, filled with bohemian youngsters, journalists and some well -and lesser-known poets.
What to try here? Same as in the previous century, the main drink for this bar is absinthe (served here with sugar). It does bring out an animal in you, so, when coming to Marsella, come with a friend — to keep an eye on you.
Opening hours
Daily from 18:00 till 02:00.
Prices
1 absinthe shot is 5,20 €
Thorny gardens of Mossen costa i llobera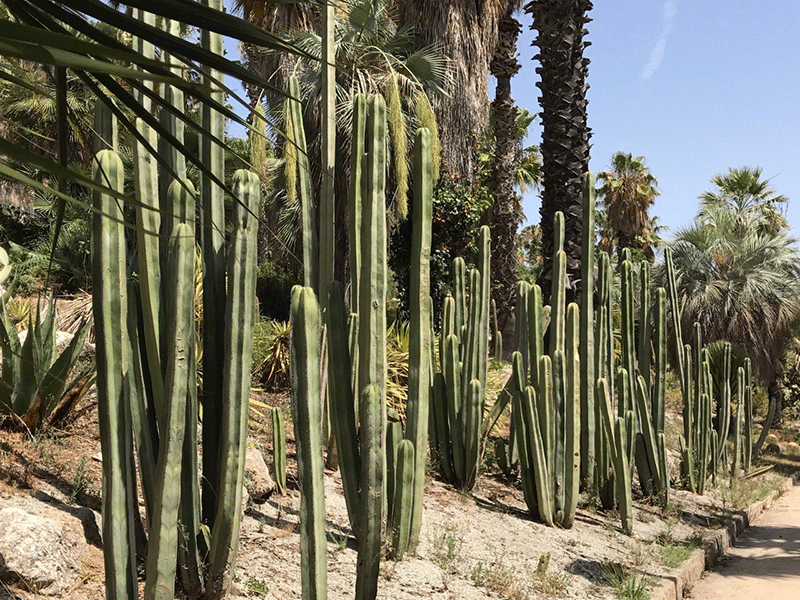 If you are a fan of cactuses and succulents (and can not afford a trip to Mexico), then this place is a must. This botanical garden houses over 800 types of desert and tropical plants from all over the world. Cactuses are especially cool: they got them in all shapes, from tiny ones to two-story building-sized giants. You may take your kids with you, too, provided that they understand that cactuses are fun to watch, but not to touch.
The Sun here has no mercy — do not forget your hat.
Opening hours
Daily from 10:00 till 21:00.
Price
Free entrance
Stranger street — Las Ramblas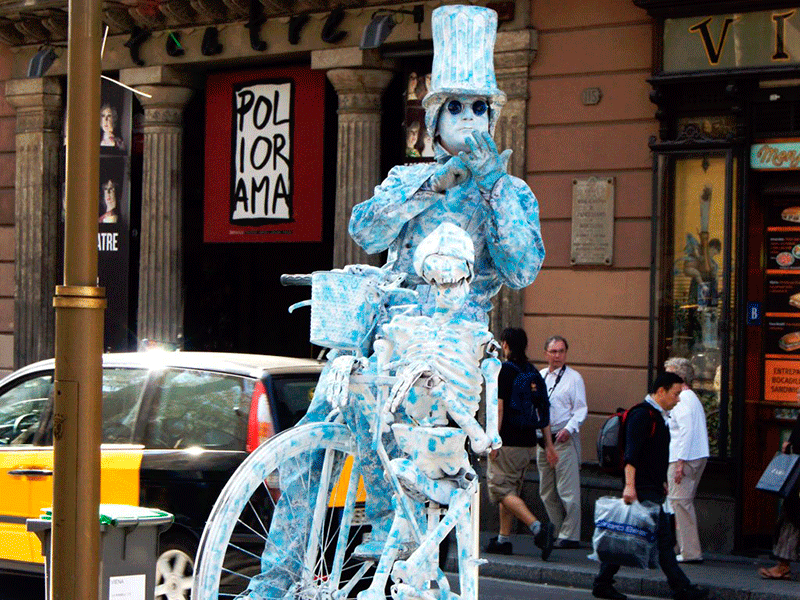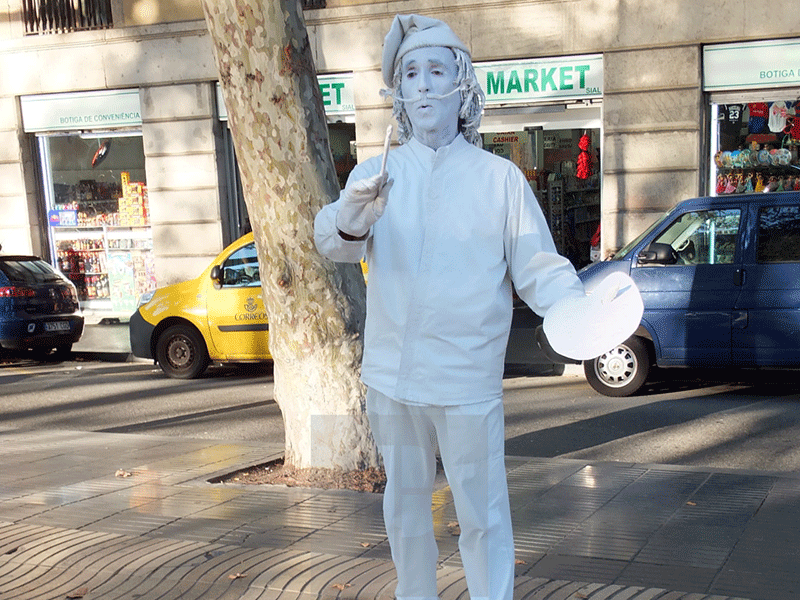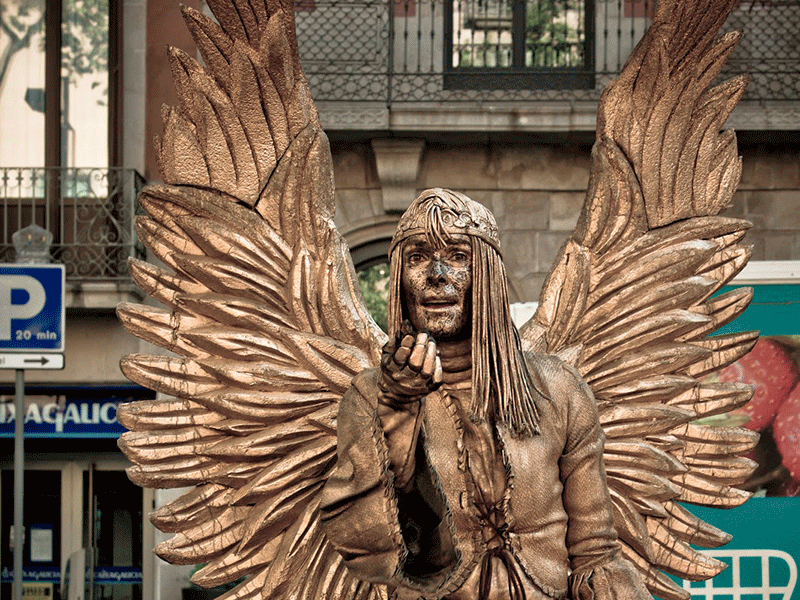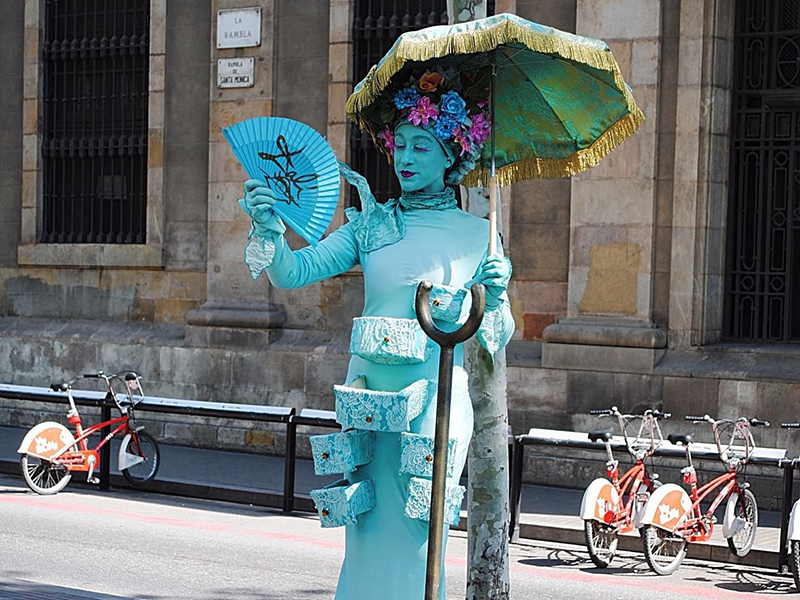 Where is Barcelona can a rеgular person see a headless horseman, a forest nymph just a few steps away, and a skeleton riding its bike just across the road? The correct answer is "walking down a street". But not any street. Las Ramblas Street.
Behind the masks of mythical creatures, street artists perform their little tricks which are quite fun to watch while wandering through those sunlit alleys, before Barcelona gets too hot.
A good first impression of any city is guaranteed with a transfer service — book now, and we will take you to the hotel with comfort.
Transfer from Barcelona Airport — from 44 EUR
Are you a fan of heat and tropics? Read the articles about Phuket or Dubai!