Amsterdam has a certain reputation. But let's discard stereotypes about red-light in this district and cupcakes with specific additives. Better think about where to take a non-trivial picture there: no tulips, no bicycles, and no goddamn Van Gogh painting reproduction.
Take a photo with flyaway hair on a swing "Over the Edge"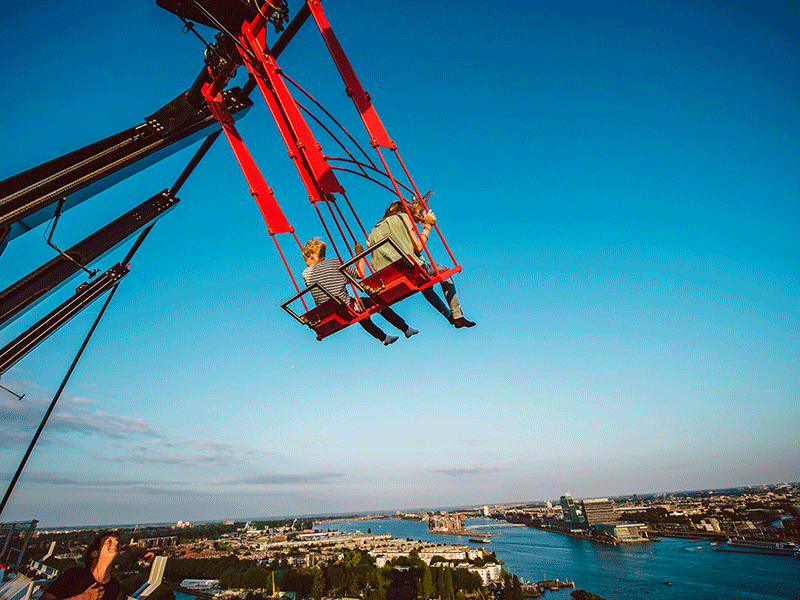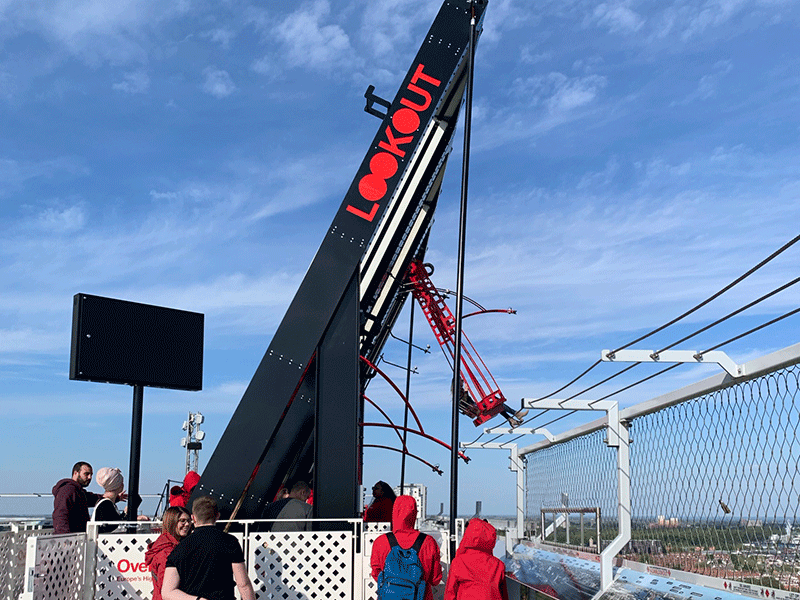 Amsterdam has a top-end attraction, which at the same time is the best observation deck...and this is a swing. The highest swing in Europe: about 80 meters above the ground at an angle of 45 degrees to the Amstel.
N.B.
Children are allowed to swing, but like other entertainments of this kind, there are some limitations – you can do it if you are above 130 cm tall.
Ticket price
A ticket for a swing cannot be purchased without a ticket to the observation deck itself.
| | | |
| --- | --- | --- |
| | offline | online |
| Adult (age 12+) | €14,50 | €12,50 |
| Child (age 4-12) | €8,50 | €6,50 |
Working hours
Daily from 10:00 to 22:00
Capture life in pink at MaMa Kelly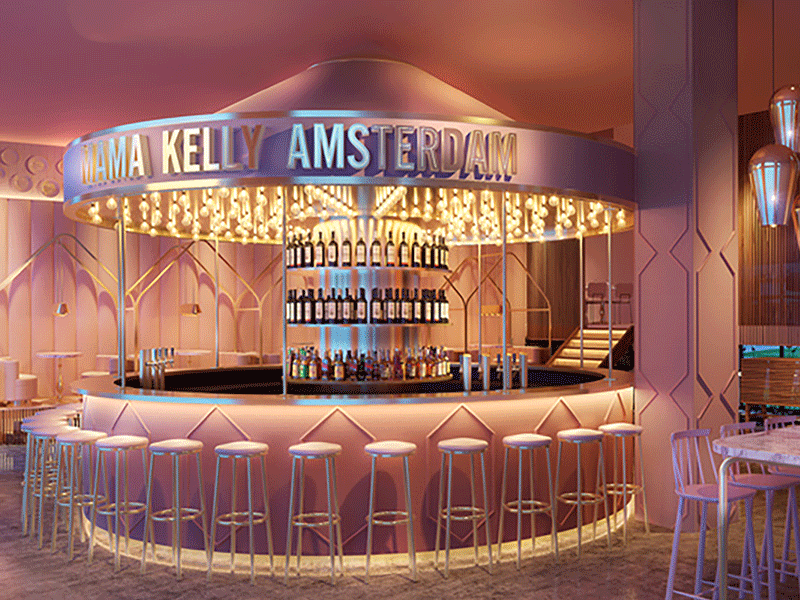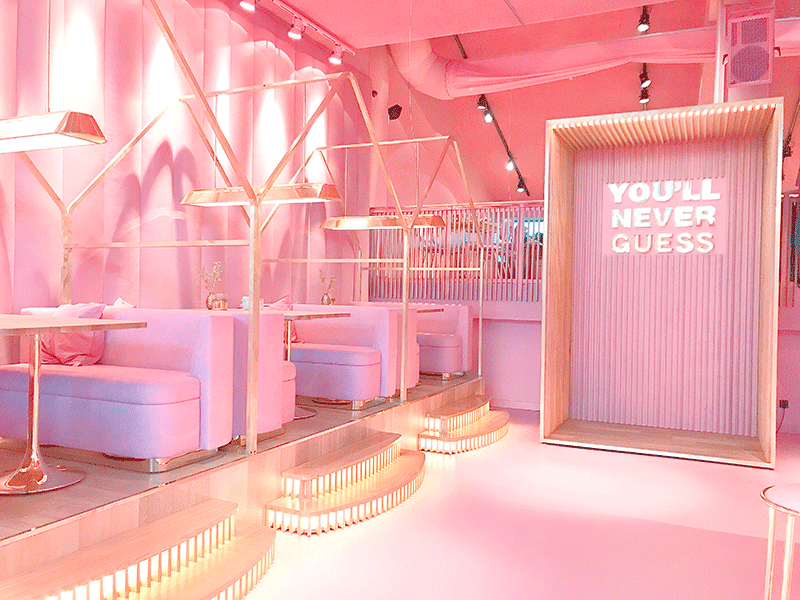 It's insta-paradise for fans of pink, designed for 200 guests: everywhere are velveteen, neon lamps and design accents with a golden color — the main character of the movie "Legally Blonde" would like to have some coffee here.
Tourists say that the menu is overpriced, but you are here for a photo.
Working hours
Mon-Thu, Sun: 17:00 – 00:00
Fri – Sat: 17:00 – 01:00
Average bill
Chicken sandwich – € 11 (for those who want just a snack)
Wellington beef – € 65 (for a hungry company)
Take a selfie at the Moko Museum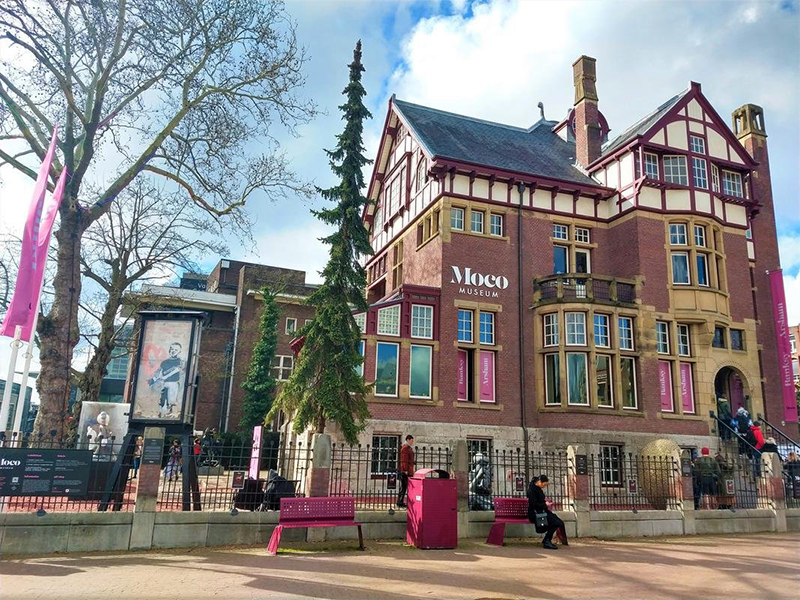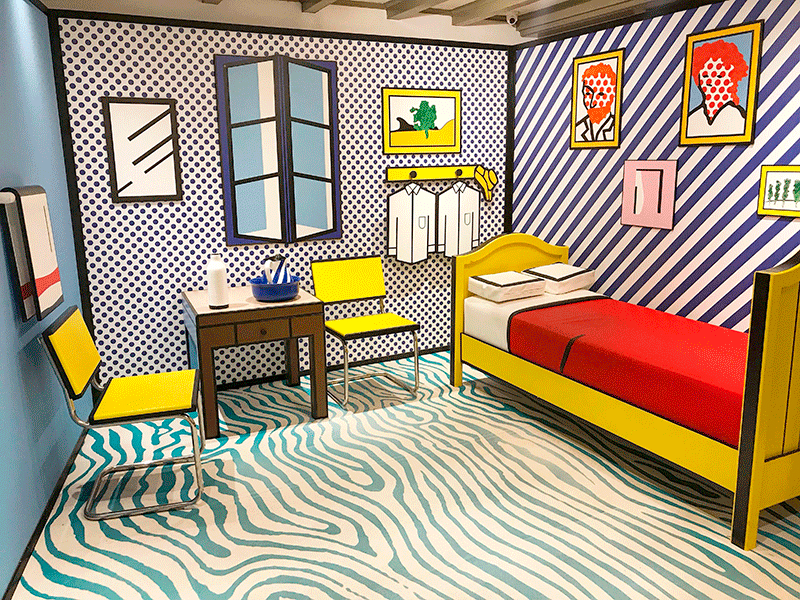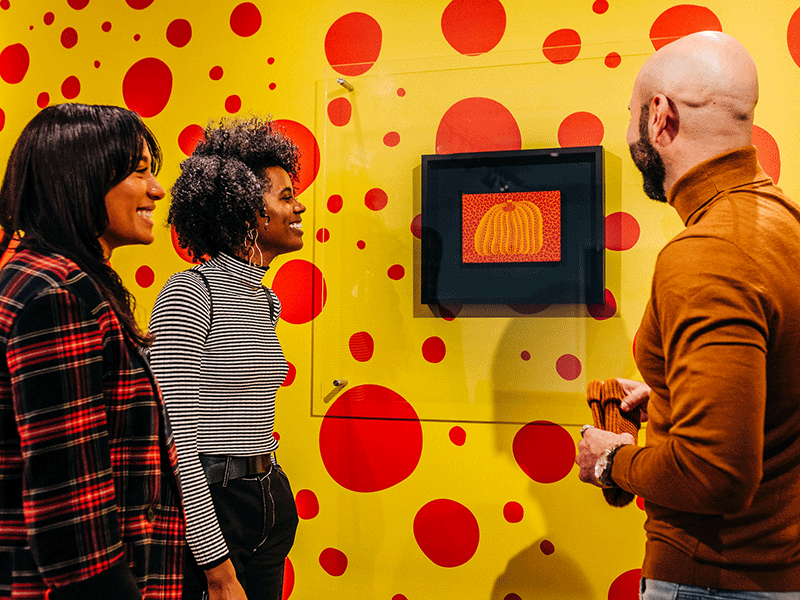 An independent museum of contemporary immersive art, where everyone goes to see Banksy, and find instead a lot of graffiti art, unusual furniture, and interactive rooms. We recommend going with someone, who doesn't sniff disdain from Warhol's art.
Ticket price
Ticket type
Regular price
Discount price
Adult
€15.50
€12.50
Student
€14.00
€9.50
Children (13-17)
€14.00
€11.00
Children (0-12)
free
Working hours
Check the relevance of the data here.
Dive into the pool for a great shot in the WONDR Experience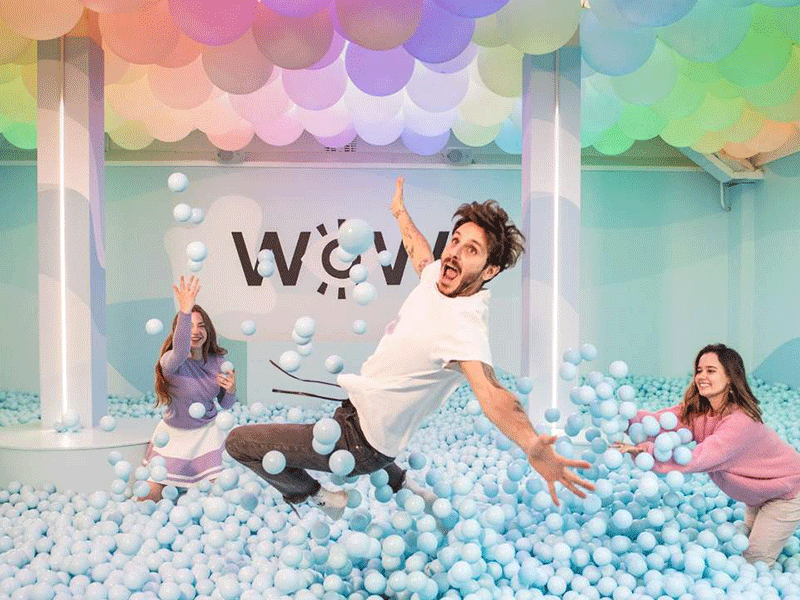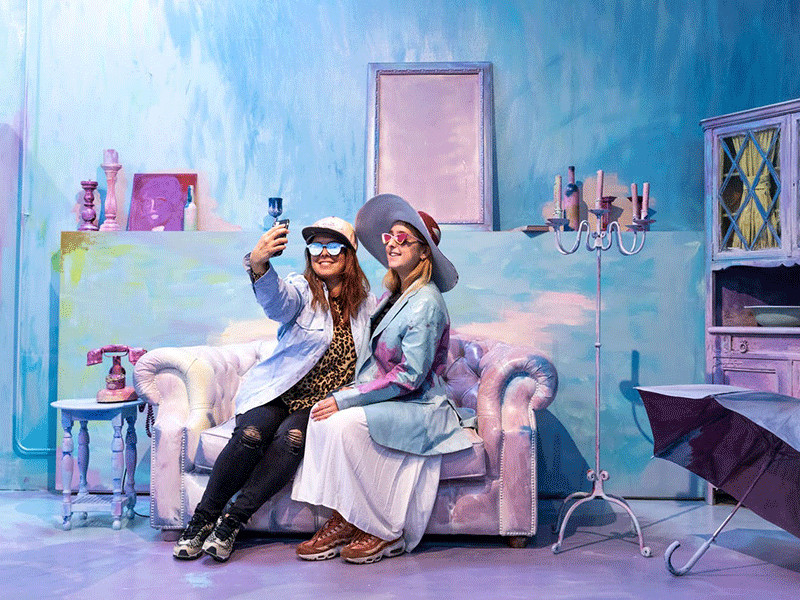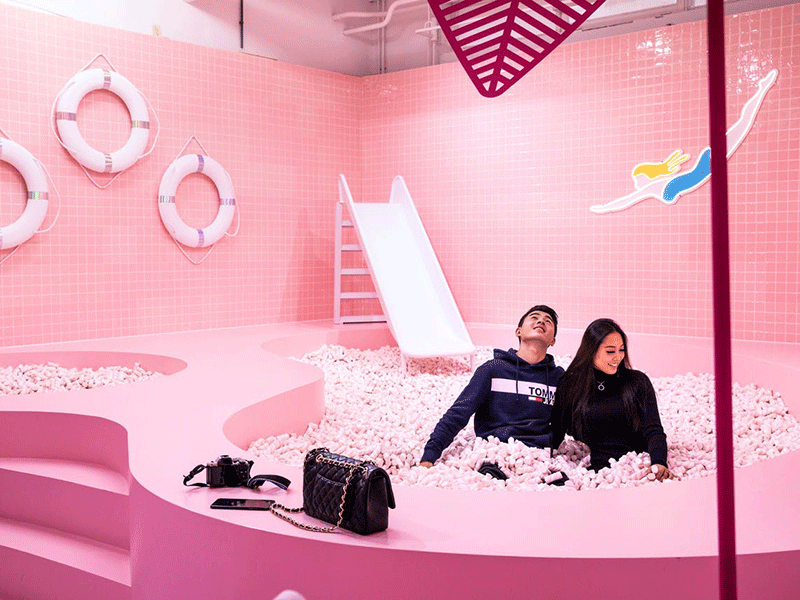 Best place for content makers from Instagram: something between the museum and the art space, where interaction with exhibits is extremely welcome. No one is surprised to see a dancing, drawing or floating visitors here — just look at the photo!
Ticket price
Attention, you can buy tickets only online.
Adult (over 11 years old) € 24.50
Child € 14.50
Working hours
Daily, from 11:00 to 19:00. The last visitors are launched at 17:30.
Try to catch the moment when there are no passers-by in the Cuyperspassage tunnel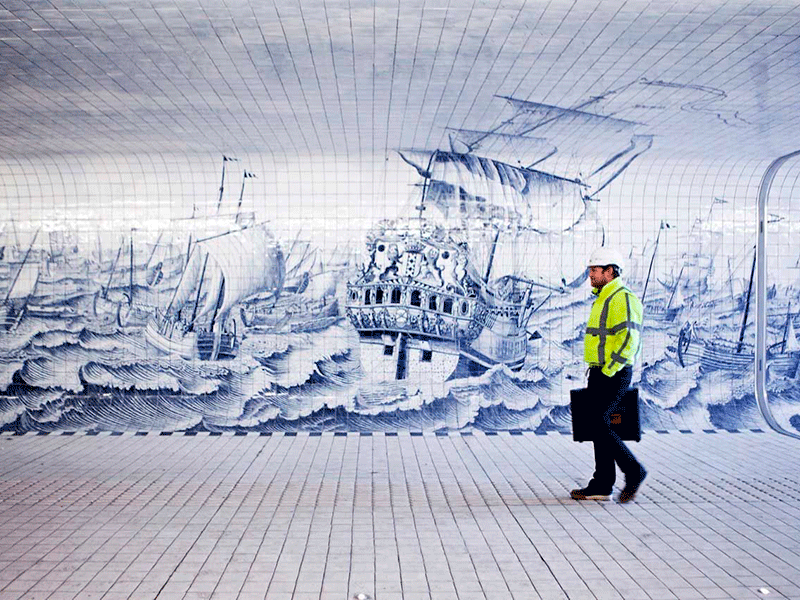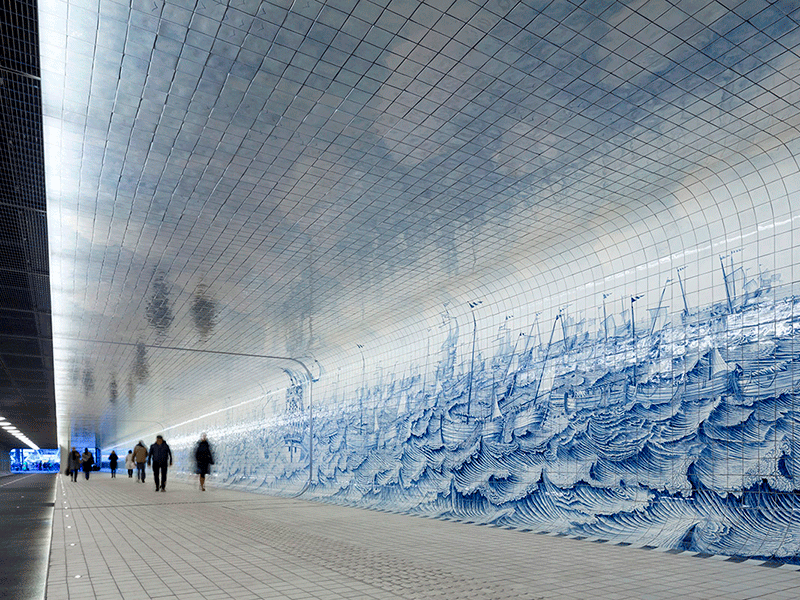 One might wonder, what's interesting in the tunnel? But there is something — they don't have to be gloomy and boring.
The pedestrians part is faced with ceramic tiles, which is decorated in the classic dutch style: a panel with the sea, ships, and seagulls. The most difficult thing is to wait until no one walks along the tunnel and photobombed the picture.
When you collect all the best pictures of Amsterdam, don't forget to order a transfer by i'way — then in your memories, the city will be definitely associated with comfort :)
Order — €47