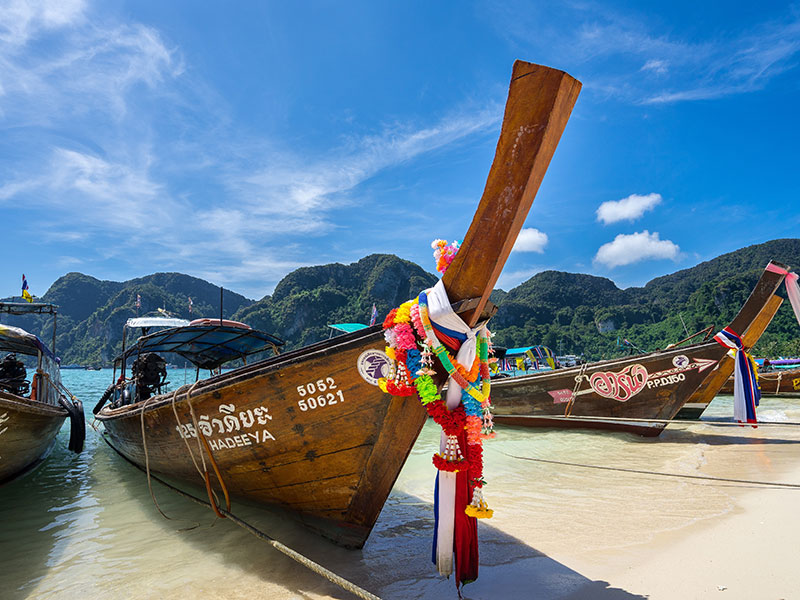 It would seem that the fact you can spend your vacation in a warm country is enough. But you want to capture memories aesthetically beautiful, right? Since we get ready for Thailand, let's do everything right — catch our selection of places, where you can take the best pictures in Phuket.
Lookout on Khao Rang Viwepoint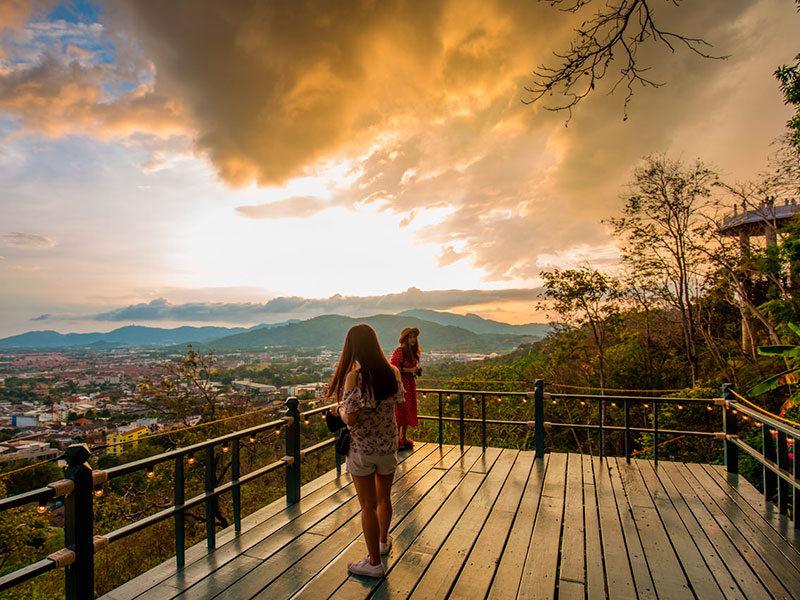 We found the best viewing point for you. The place from where you can see the whole city, part of the bay and the sea. Getting to this viewing platform without a bike or a car will be difficult, so we recommend you rent a vehicle.
Important: don't forget to stock up on bananas and nuts, near the observation point is a place for feeding monkeys.
Floating Bungalows in Khao Sok National Park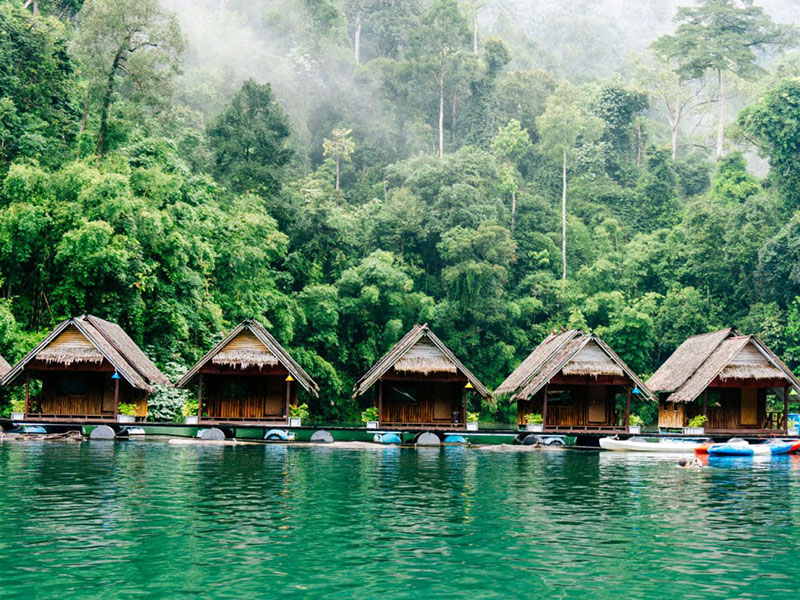 You need to try to make here a bad shot: bamboo thickets, waterfalls, wild animals and a beautiful turquoise lake. And here are located the bungalows: you can book them for a couple of days or just make a thousand photography nearby (no one will blame you, everyone have an Instagram). This is a perfect place if you are looking where to take a romantic walk in Phuket.
P.S. Better take a raincoat and a large towel with you, cuz the weather can be unpredictable.
"360°" Bar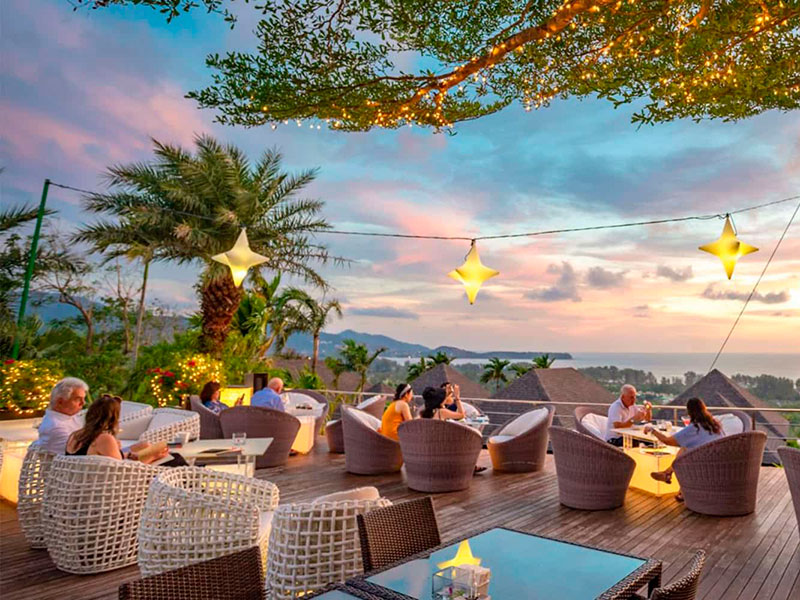 Hedonism in the tropics: cocktails, wine and fine (in every sense) cuisine.
Book a table at sunset to get a stunning view of the setting sun and make your sweetheart proposal — love is in the air.
Working hours
Daily, 17:30 to 23:00
Dress code
Smart Casual.
Food price range
158 THB – 1573 THB
Mai Khao Beach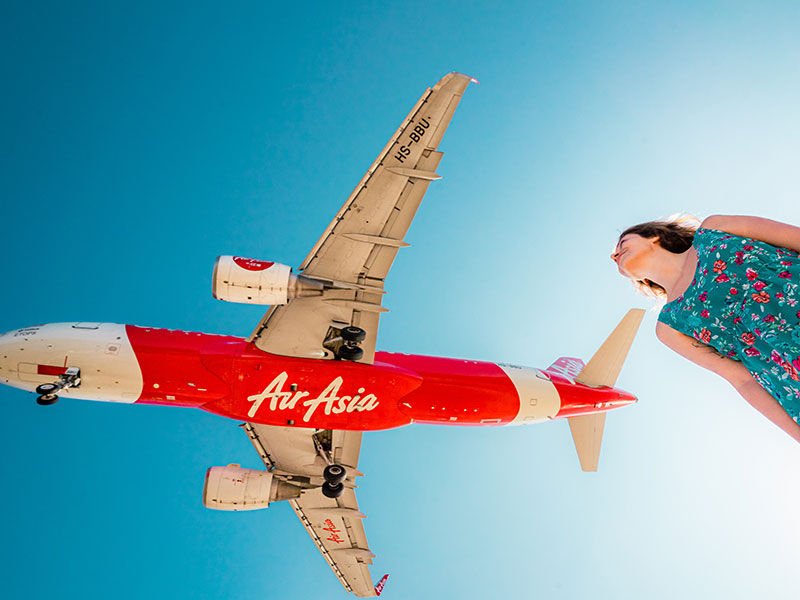 The place is near the airport, which means there is a million dollars opportunity to take pictures with a flying airplane in the background. On Instagram such photos will inevitably be liked, we guarantee.
Khao Ta Pu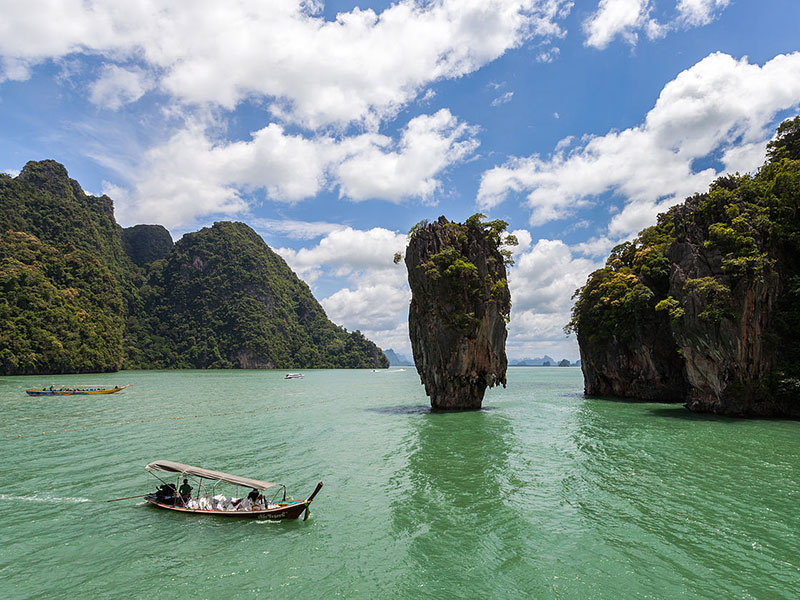 This is not Phuket, but we don't include this item on the list would be wrong.
Surprisingly, a stone can be an Instagram object. For example, a landmark, that you can saw in one of the films about agent 007 — a rock on the island of Koh Tapu. This place is even called "James Bond Island."
Since 1988, it has been forbidden to move close to the rock for safety reasons. But no one bothers if you to take a selfie in front of the rock :)
Don't forget that we are ready to meet you at the airport in any city in the world, on a business trip or vacation. Make your trip as carefree as possible by clicking this button and booking a transfer by i'way!